Another overwhelming baby item to purchase is a stroller. Jogging strollers, double strollers, umbrella strollers, travel systems, frame strollers—there's so much out there! How do you narrow down what to buy? Whether you're a first-time parent or an old pro, buying the right stroller for your family can be a tough decision. Here are some things to consider.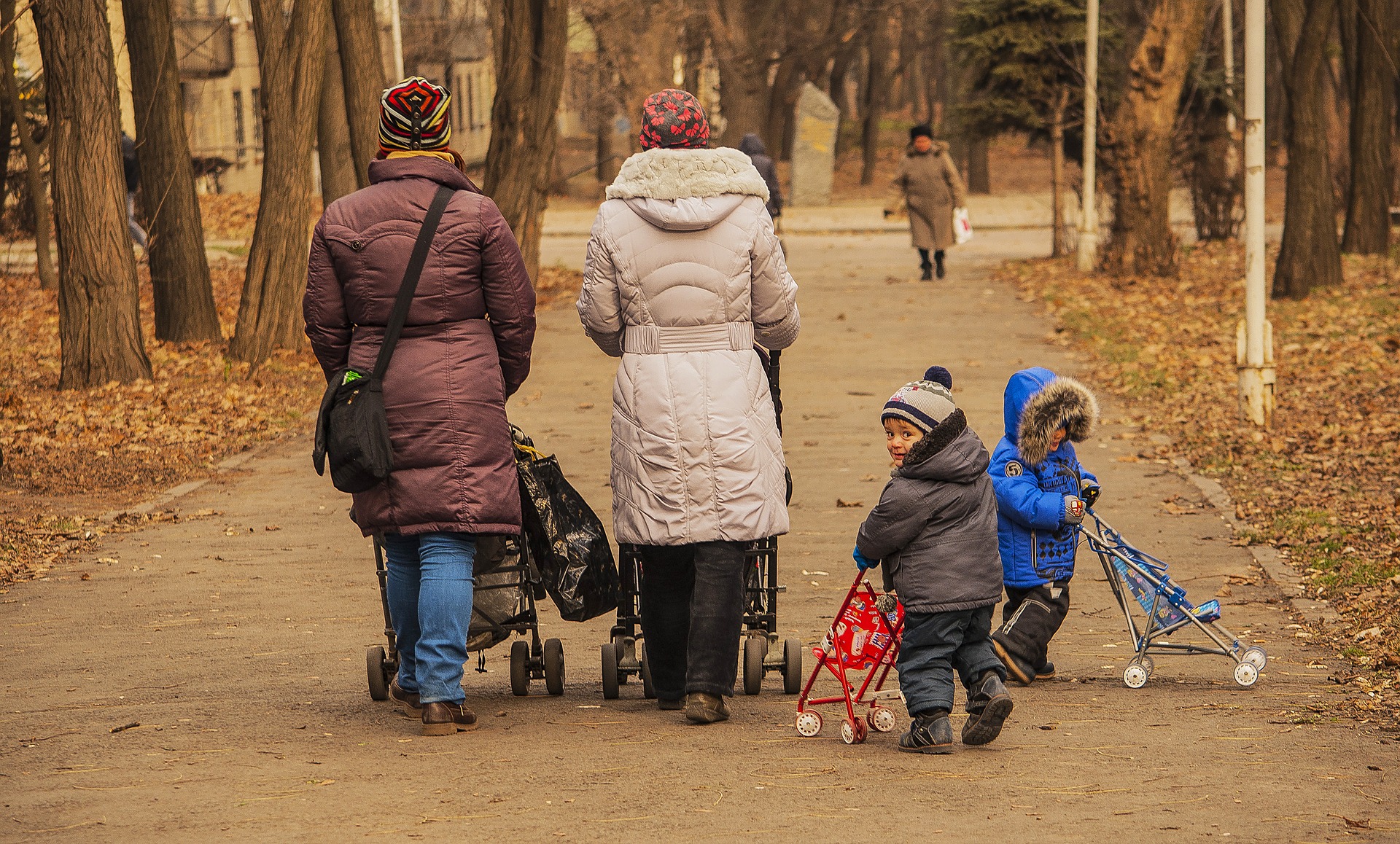 Space
Do you live in an apartment or is your car big enough? If you live in an apartment and don't have access to a car to keep the stroller in you might want something lighter weight that can easily be carried up and down stairs. Trunk space is also a huge factor. Not all mom's drive mini vans and some compact cars just simply don't have the trunk space for a big stroller. If you travel a lot you also need to consider if it will fit in your trunk with all your luggage or if you want to be hefting it around the airport.
Ease of use
Does the stroller fold up easily? Is it easy to navigate with one hand? Are the straps so complicated you'll never get your child in and out? Is the brake easy to use? A stroller may look really good, but if it's hard to operate it's not worth having. For me, I wanted a stroller I could push with one hand because I'm often doing something with my other hand like handing something to my child or taking a drink.
Where will you use it?
Strollers have different types of wheels for different types of terrain. An umbrella stroller will not be the best for traveling through rocks or sand and a jogging stroller isn't necessary for only walking the mall. Strolls have different sized wheels and are made of different materials. You can also get a four wheel configuration or three wheels. Bigger tires and three wheels tend to be preferred when doing more active moving on rougher terrain.
Will it grow with you?
I purchased a stroller that had multiple configurations and seats. It could be a single stroller or a double. You could even add a stand on platform on the back to carry three kids. I bought it with my first child, but I knew that we were planning on having more children so I wanted it to be able to grow with us. The multiple configurations are also nice because I can have my kids facing me, out, or each other. The seats lean and recline to allow comfort of sleeping as well. If you want a double stroller you also need to consider front/back strollers verses side by side seats. Think about the spaces you'll be navigating through.
How long and how often?
If you plan on using the stroller daily or weekly for many years to come it might be worth spending a little more so you get a higher quality that will last. If you want it only for short trips on vacation a cheap umbrella stroller could suffice.
Does it fit you?
Some strollers have low handlebars that don't adjust. If you're on the taller side it can be painful to bend down to push your child. On the other hand, if you're short a higher handlebar isn't ideal either. Also consider how much stuff you carry with you. Does the stroller have room for all of your bags and coats and other random things or do you not need the storage space?
Length of use
Frame strollers are lightweight and fold up small, but they are only good if you have an infant seat. An umbrella stroller is not ideal for an infant or newborn. A jogger may do a bit of both if the seats can lay back. Do you plan on one stroller that can do it all or do you want multiple strollers for multiple uses?
Features
Finally, you can look at features. Does it have cup holders? Storage space? Is there a snack tray for your child? Do the seats recline? Can the wheels lock? Does the seat cover remove to wash it easily? Does your stroller have extra odds and ends you can purchase for it depending on needs or desires? Are the straps harness or lap straps? Can your child climb in alone or is there a bar blocking him?